Lucky riders,
Ever wonder where you can get your Lucky parts without having to order them online? Now you won't have to thanks to the Lucky Dealer Locator. Visit our website at http://www.luckyscoot.com/ and click on the "Find a Dealer" link at the bottom of the page under Quick Links.


There you'll find our one-of-a-kind Lucky Dealer Locator. All you have to do is type in your city's name or zip code, and it can find Lucky dealers within a 100-mile radius. Let's say you live in Redmond, Washington (where Lucky's headquarters just happens to be). You would just type in Redmond, WA (or you could use the ZIP) and Lucky dealers within 100 miles of Redmond would show up on the map.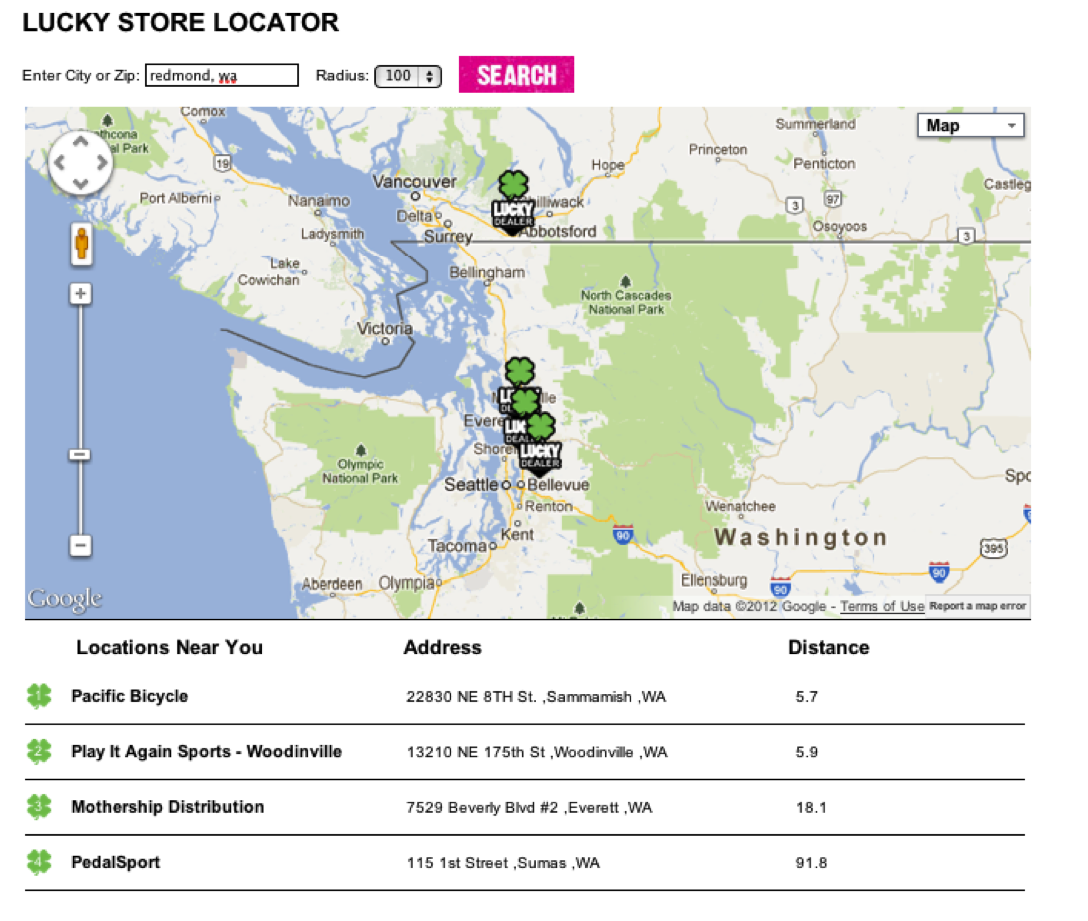 Lucky tip: We've got some sick products coming out soon and you're going to want to get your hands on them, so keep checking in with your local Lucky dealer. Check out the new products online at http://www.luckyscoot.com/lucky-pro-scooters-s/85.htm.